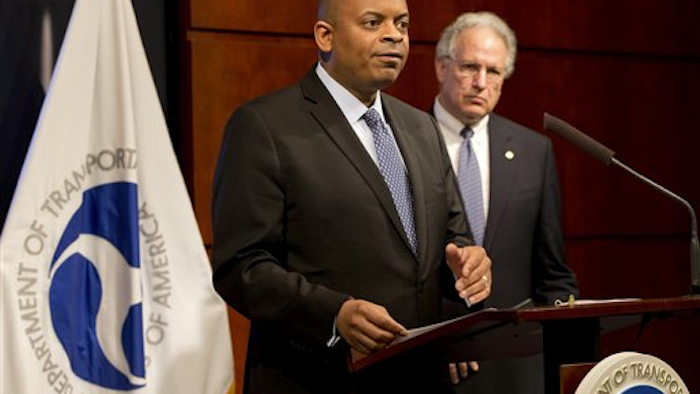 Lawmakers are seeking answers from the maker of defective air bags and federal regulators as they focus on the biggest auto-safety recall in U.S. history.
Japan's Takata Corp. agreed last month to declare 33.8 million air bags defective. Faulty inflators inside the air bags are responsible for six deaths and over 100 injuries worldwide. A top Takata executive and the head of the National Highway Traffic Safety Administration are answering questions at a U.S. House hearing Tuesday.
Lawmakers want to know how the replacement inflators being installed are different so that they won't suffer the same defect, and how long all the repairs will take.
The chemical that inflates the air bags can explode with too much force, blowing apart inflators and sending shrapnel into the passenger compartment.