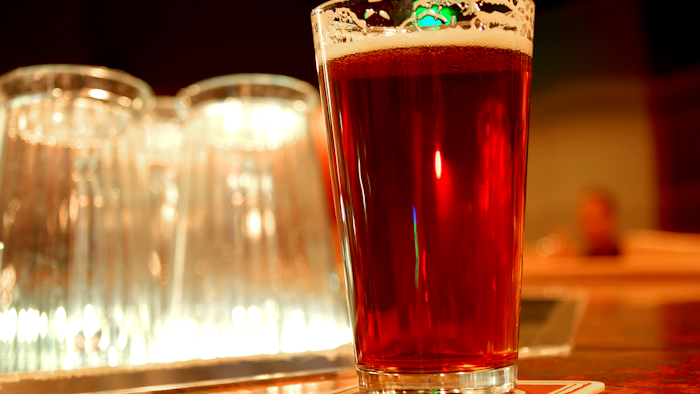 Researchers from the University of Wisconsin-Milwaukee hope that newly developed chemical processes could revolutionize the treatment of alcoholism.
UWM chemist James Cook for years conducted research on molecules called beta-carboline compounds, which are believed to mirror the effects of conventional anti-alcoholism drugs.
In a presentation to the American Chemical Society's national exhibition this week, one of Cook's graduate students, V. V. N. Phani Babu Tiruveedhula, will present a process that reduces the steps needed to make the compounds, increases their yield and eliminates byproducts.
Current treatments for alcoholism often stem from opioid antagonists. Although those drugs can affect the neurochemical dopamine that may help trigger alcoholism, they can also lead to depression, addiction or an inability to experience pleasure.
Laboratory tests found that the beta-carboline compounds reduced drinking and anxiety among rats bred to crave alcohol.  Those rats also did not show signs of harmful side effects.
Additional animal studies of the compounds are ongoing. Cook patented several of the compounds and is discussing potential partnerships with pharmaceutical companies. If things go according to plan, he believes a drug could be ready for the market in five to six years.
"Alcohol abuse costs almost $220 billion to the U.S. economy every year," Tiruveedhula said. "That's a shocking number. We need a better treatment right now."