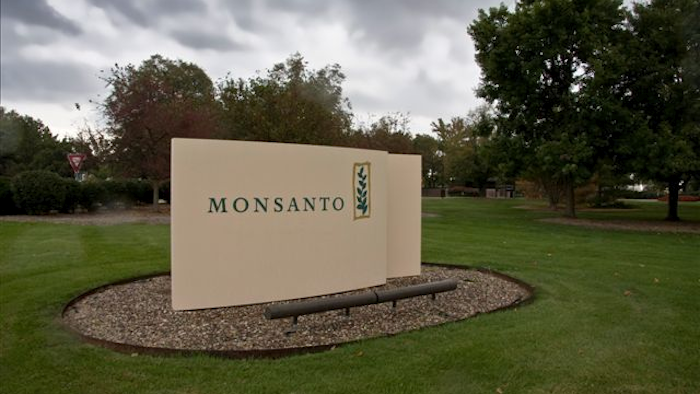 Monsanto faces separate lawsuits from individuals in New York and California who blame the company's Roundup herbicide for causing their cancers.
Enrique Rubio, age 58, worked on farms in California, Oregon and Texas and was tasked with spraying Roundup on fields prior to his bone cancer diagnosis in 1995.
His attorneys filed a lawsuit against the St. Louis-based agribusiness giant in federal court in Los Angeles last week.
On the same day, attorneys for 64-year-old Judi Fitzgerald filed a similar lawsuit in federal court in New York.
Fitzgerald worked with Roundup at a horticultural products company in the 1990s; she was diagnosed with leukemia in 2012.
Reuters reports that both lawsuits alleged that Monsanto knew or should have known about the dangers of its products.
They also alleged that the company intentionally misled both the public and government regulators — including pressuring the U.S. Environmental Protection Agency to adjust its classification of glyphosate, the active ingredient in Roundup.
The World Health Organization's cancer research arm earlier this year classified glyphosate, one of the world's most widely used pesticides, as a probable human carcinogen.
Rubio's attorney told Reuters that she eventually expected hundreds of similar lawsuits.
Monsanto strongly objected to the WHO's findings and a spokesman said that the claims in the lawsuits would be "vigorously defended."
"Decades of experience within agriculture and regulatory reviews using the most extensive worldwide human health databases ever compiled on an agricultural product contradict the claims in the suit which will be vigorously defended," Charla Lord told Reuters.