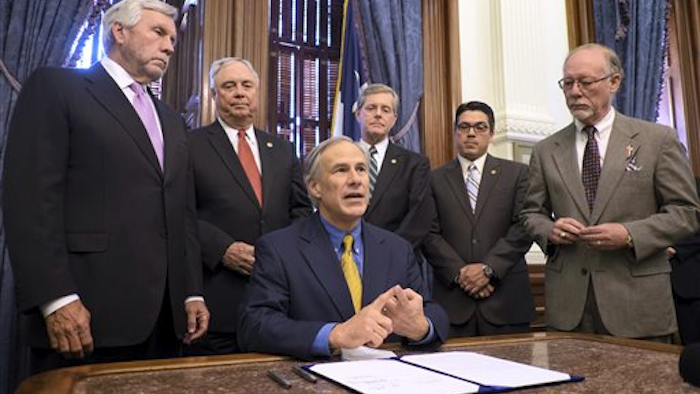 Local governments in Texas may no longer restrict fracking operations within their jurisdictions following Gov. Greg Abbott's signature of legislation Monday.

The move ends months-long efforts by the oil industry and its supporters to curb local authority over oil and gas drilling. Voters in the city of Denton — which previously contained hundreds of natural gas wells — last fall approved Texas' first municipal fracking ban.

"Oil and gas is already regulated at the state level by multiple agencies, at the federal level by multiple agencies," Abbott said. "The last thing we need is an encroachment on private property rights at the local level."

Critics alleged the bill represented a power grab from local governments to the detriment of the environment and public health.

"The state of Texas has failed to stop Big Oil from polluting our air and water, causing earthquakes, and putting our families at risk from leaks, spills and explosions," said Luke Metzger, director of the group Environment Texas.

Fracking contributed to sharp increases in domestic oil and natural gas production and provided an economic boon to several states — particularly Texas.

But the practice's potential environmental consequences — from air and water pollution to increased seismic activity — led communities around the nation to enact fracking bans or moratoriums.

Energy industry groups challenged many of those bans in court, but several other states with heavy fracking industries could also join Texas in pre-empting those laws, including Colorado, New Mexico, Ohio and Oklahoma.