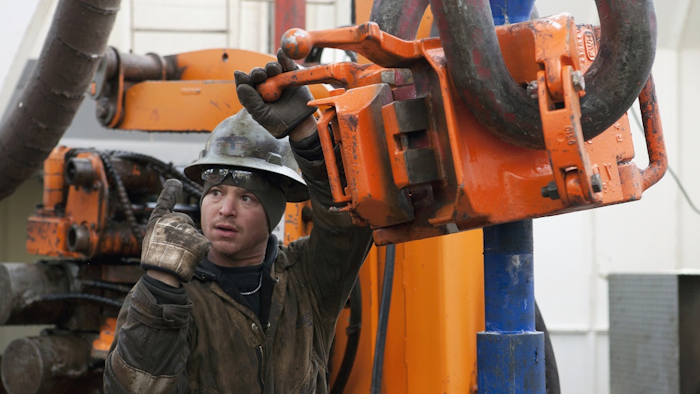 The months-long slide in crude oil prices has resulted in thousands of layoffs in Texas, the nation's top oil-producing state.

In second-place North Dakota, however, the burgeoning shale oil and natural gas sector will apparently be spared mass job cuts in the short term.

North Dakota has been the biggest beneficiary of the nationwide fracking boom in recent years, with its admittedly small population growing at the fastest rate in the country as it maintained the nation's lowest unemployment rate.

The industry has sparked oil boomtowns – along with related concerns about housing and public safety resources – in the wake of hydraulic fracturing operations, which allow producers to crack through shale rock to access crude deposits.

But it has also sparked concerns about how a slowdown in the industry would impact North Dakota residents, to say nothing of its dramatic effects on the state's budget.

Instead, companies operating in North Dakota appear prepared to cut costs but maintain their workforces, hoping to weather the low crude prices until the sector recovers.

"This won't be a bust," said Continental Resources Inc. founder Harold Hamm. "There's plenty to do."

Many of the other top producers, such as Whiting Petroleum, Hess, Oasis Petroleum and Statoil, have also indicated they won't issue jobs cuts in North Dakota, as has oilfield services provider Halliburton.

That's in sharp contrast to Texas, where analysts say 50,000 jobs could be lost under the weight of the slide in crude prices. A trio of companies announced hundreds of jobs in the state in recent days, while Halliburton and fellow Houston-based oilfield services giants Schlumberger and Baker Hughes announced thousands of cuts last month.

Oil prices had recovered slightly in recent trading, rising nearly 20 percent since last week amid industry cuts and a refinery strike. But prices fell again Wednesday morning as projections showed U.S. oil supplies rising.