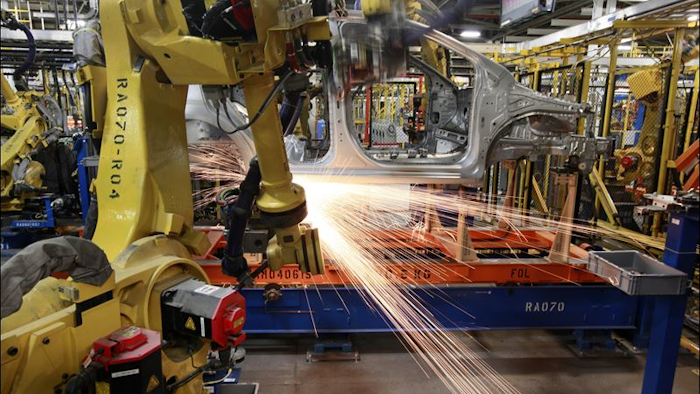 Factory output by U.S. manufacturers increased by 0.2 percent last month, according to numbers released Wednesday by the Federal Reserve.

That growth, however, was below many analysts' expectations and followed revised December numbers showing flat output growth in the final month of the year -- a reflection of the uncertain market currently facing manufacturers.

U.S. consumer spending -- bolstered by the nation's best year for hiring since 1999 and by plummeting gas prices -- grew at the fastest pace in years during the final quarter of 2014, but a variety of factors abroad have hampered manufacturing exports, from the rising value of the dollar to sluggish economies in Europe and Asia.

Analysts had predicted slightly higher growth rates for January, though observers say the numbers show manufacturing growth continues, albeit slowly, due to domestic demand.

Computers, clothing and metals saw increased production last month, while food products, aerospace and, particularly, the auto sector saw output declines.

The amount of plant capacity in use remained unchanged from December at 79.4 percent.

When mining and utility operations were factored in, industrial output grew by the same 0.2 percent margin after that total had fallen 0.3 percent in December. That growth stemmed from utilities, which were helped by greater winter heating demand; mining output fell as oil and gas producers continue to deal with prices at less than half their summer 2014 level.