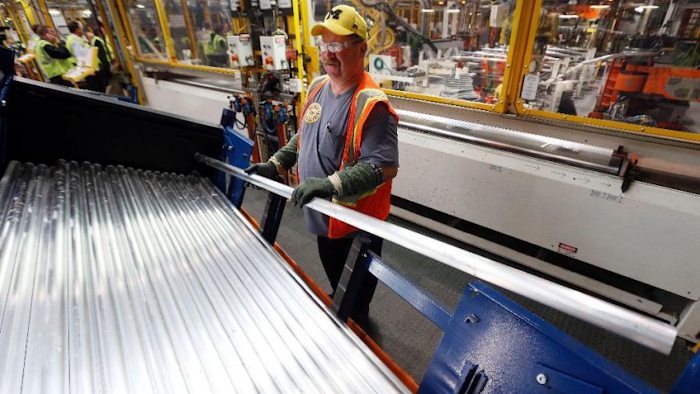 The U.S. Labor Department's Producer Price Index decreased by 0.8 percent in January, the third consecutive monthly decline and the largest drop since the statistic debuted more than five years ago.

The index, which measures changes in prices received by producers for domestically-made goods, was largely a reflection of falling fuel prices since mid-2014. The Bureau of Labor Statistics said the index for final demand goods -- or those products sold for consumption, capital investment or export -- fell by 2.1 percent, led by a 10.3 percent drop for final demand energy.

Among individual categories, the gasoline index fell by the largest amount among final demand goods; other products to see declines included diesel fuel, jet fuel, basic organic chemicals, dairy products and home heating oil. The electric power index was up for January, as were prices for basic inorganic chemicals and formula feeds.

Overall final demand prices declined by 0.2 percent.

BLS said the index for intermediate demand goods, or those sold to businesses for production purposes, fell by 2.8 percent.

The decline exceeded analysts' projections for January, but falling prices could be a factor when the Federal Reserve makes a determination about potentially raising interest rates later this year. The Fed has been patient in raising rates from almost zero to due continued low inflation.

The Federal Reserve also released a report Wednesday showing U.S. manufacturing output increased by 0.2 percent in January, which came in below analysts' expectations.