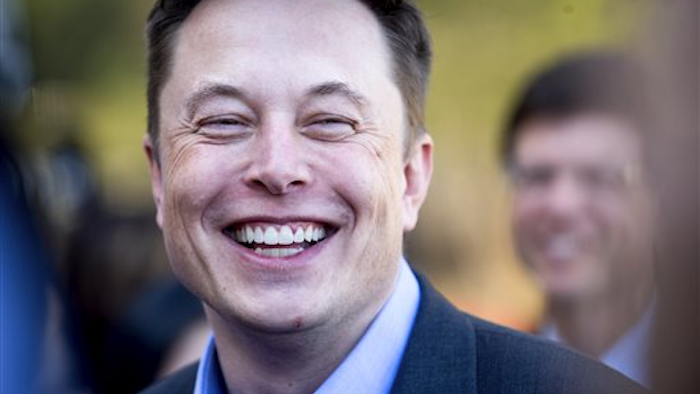 "The Model X will be a better SUV than the Model S is a sedan," said Telsa Motors CEO Elon Musk on Tuesday during the California Company's annual shareholder meeting. According to Musk, not only will the Model X be a superior vehicle it will also be available in three or four months.  
The Model X will be the company's third vehicle, and the first completely new model. Currently Tesla only makes one vehicle — the Model S Sedan.
While the car has been slightly delayed from initial release date, Musk assures investors that it is an improved vehicle. The famous CEO has been test-driving the car himself and explained that he is very pleased with where it is at. According to the Associated Press, the Model X has experienced many crucial improvements from wing-like doors to sliding rear seats.
"It's got to be a genuine improvement in utility and aesthetics," explained Musk.
Musk also touched on the autopilot feature during the meeting. The company plans to have select drivers testing the autopilot feature by the end of the month. The feature will allow the car to drive itself at highway speeds and allow owners to summon their car from a parking space — on private property. In the foreseeable future, the autopilot feature will be made available to Tesla owners through a free software update, and the Model X will likely already have it installed.
Musk did make it clear, however, that the autopilot feature is not complete autonomous driving, as the driver will still need to be attentive behind the wheel.
The company predicts that they will deliver approximately 55,000 Model S sedans and Model X SUVs this year. As of 2015, the company had reservations for 20,000 Model X vehicles.