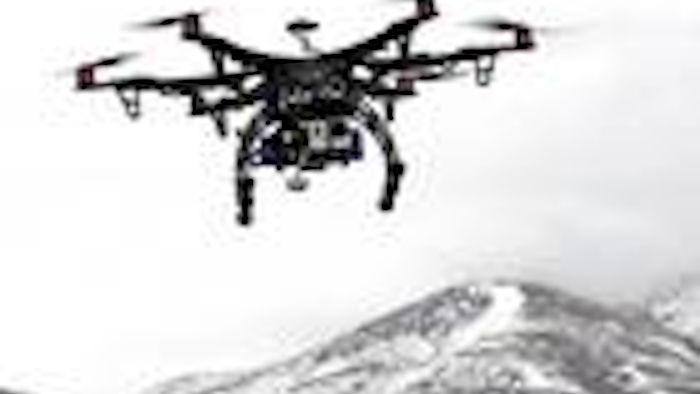 A new report commissioned by the American Red Cross detailed the many potential benefits of drones to first responders and emergency personnel.
The analysis, conducted by drone services company Measure with help from several Red Cross corporate partners, found that with an appropriate regulatory blueprint, companies and governments could help "expedite disaster relief efforts."

"There's just all sorts of information that first responders are desperate to have," Measure President Justin Oberman told The Washington Post. "And in many cases the only way to get it is through an unmanned vehicle that can hover and fly quite low to the ground."

Drones equipped with cameras could enable workers to see developments in real time and help find survivors, deliver supplies, track flooding or other dangers and inform decisions about where to establish relief operations on the ground.

The study also provided policy recommendations as the Federal Aviation Administration continues to consider drone regulations that will likely be finalized in 2017.

Although commercial drone operations are currently illegal, the FAA recently granted a waiver for tests of Amazon.com's drone delivery service; the agency suggested similar applications would also receive expedited waivers.

Officials from Boeing and Lockheed Martin — aerospace companies that contributed to the study — lauded the report, as well as their respective companies' unmanned aerial technology.

"This study signifies a step forward in using these systems to support emergency and disaster response by helping those in need without endangering lives," Dan Spoor, Lockheed's Vice President of Aviation and Unmanned Systems, said.