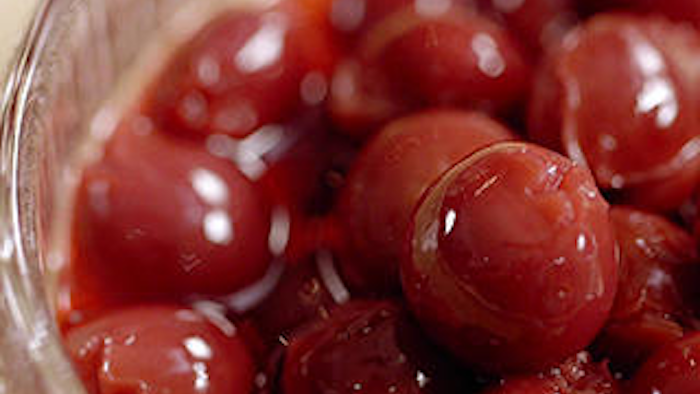 The owner of Dell's Maraschino Cherries committed suicide yesterday after his marijuana-growing operation was discovered at the Brooklyn factory.
According to an article in the New York Daily News, the cherry manufacturing king, Arthur Mondella, 57, locked himself in a bathroom and screamed: "Take care of my kids!" to his sister.
Mondella's sister, Joanne Capece was just outside the door as she heard the gunshot echo throughout the factory.
Authorities had reportedly spotted "suspicious shelving" in a storage room at Mondella's Red Hook facility. Upon opening a door, investigators were surprised to find a false wall with marijuana fumes wafting out. 
Mondella, who was said to be nervously watching as authorities searched his facility, immediately "asked to use the bathroom," a source said.
Investigators later found three large bags of pot, holding nearly 80 pounds worth, stashed behind the fake wall at the landmark business, which has been a family-run business since 1939.
Mondella was suspected of using part of the factory as a grow house.
The authorities tried to get a warrant to search the business after receiving a tip that it was a front for a marijuana business, but when they were unsuccessful in their attempts, they decided to go through the Department of Environmental Protection.
Investigators from the Brooklyn District Attorney's Office and the DEP say they were actually searching the place for possible violations involving the dumping of waste. They were trying to nail the third-generation owner for dumping syrup and other cherry-related waste into the water near the plant.
Police also say they found numerous high-end vehicles below the plant, including a Rolls-Royce and a Porsche.
"Underground, it was really 'Breaking Bad,'" said the law enforcement. 
Click here to read more on the investigation and "Breaking Bad" news story.