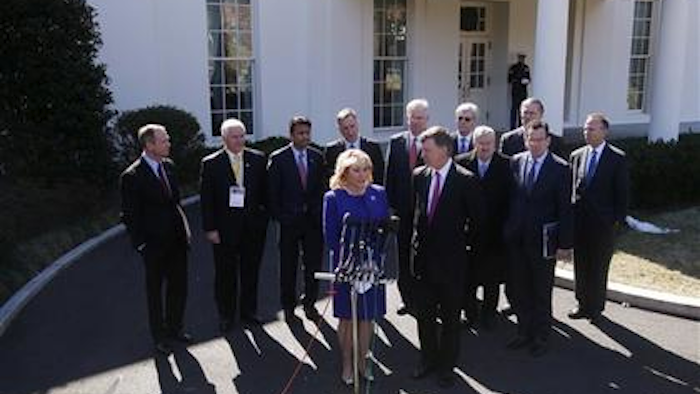 WASHINGTON (AP) -- Governors have broken into a partisan on-camera feud at the White House after meeting with President Barack Obama.
Leaders of the National Governors Association appeared Monday before the media claiming harmony and wide agreement, but immediately broke into a partisan dispute.
Louisiana Republican Gov. Bobby Jindal said if Obama were serious about growing the economy he would approve the Keystone XL pipeline project and take other action. But he said instead Obama "seems to be waving the white flag of surrender" on the economy by focusing on a minimum wage increase.
Connecticut Democratic Gov. Dannel Malloy responded sharply that the white flag statement was "insane" and the most partisan of their weekend conference.
Colorado Democratic Gov. John Hickenlooper called Jindal a "cheap shot artist."
More Information: Obama Looks To Governors For Help With Economy