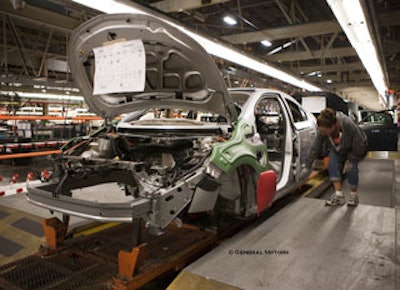 DETROIT (AP) — General Motors will temporarily close the Detroit-area plant that makes the Chevrolet Volt next month to control inventory and prepare to make a new model.
Spokesman Bill Grotz says the factory will be off-line to match supply with demand and prepare to build the 2014 Chevrolet Impala. He wouldn't say how long.
Grotz says GM is happy with its supply of electric Volts. The plant also makes Chevrolet Malibus.
GM has sold 10,666 Volts so this year, more than three times as many as last year.
But the publication Automotive News says GM has 6,500 Volts in stock, enough to supply dealers for 84 days at the current sales rate. Automakers like to have a 60-day supply.
The move affects 1,350 workers at the factory on the Detroit-Hamtramck border.