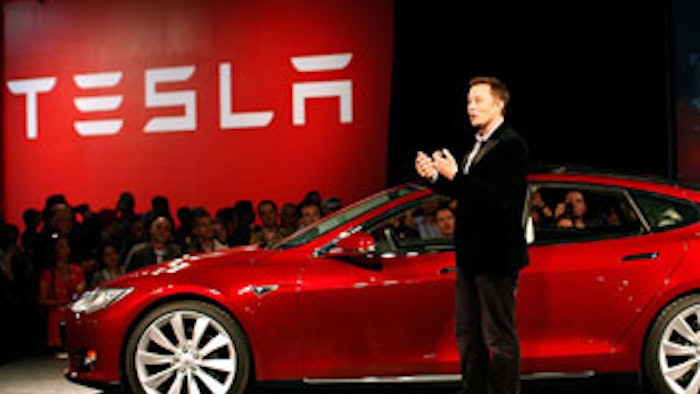 NEW YORK (AP) -- Tesla shares surged Tuesday after the company disclosed that a German investigation into recent fires involving its Model S sedan found no manufacturer-related defects.
The electric car maker said late Monday that German regulators notified the company that they were closing their investigation into post-crash fires in Washington, Tennessee and Mexico and would take no further action.
Shares of Tesla Motors Inc. jumped $17.51, or 14 percent, to $141.58 in afternoon trading. The stock has risen nearly five-fold this year, but tumbled about 34 percent in the months since the first fire was reported.
In a note to investors, Jefferies analyst Elaine Kwei said the good news out of Germany should boost confidence that the ongoing investigation by federal officials in the U.S. will also turn out favorably for the company.
Kwei backed her "Buy" rating for Tesla shares, saying that the news of the fires has already taken its toll on the company's stock price and that there is more positive news ahead that could boost it.
Morgan Stanley analyst Adam Jonas made Tesla his top pick in the U.S. auto sector, maintaining a price target of $153 per share. Jonas said the company's share price had been due for a correction and the stories about the fires were responsible for less than half of the stock's decline.
"We believe negative news flow on Model S fires, while clearly disruptive to the stock's momentum, will not cause material damage to the business," he wrote. He added that car fires can't be completely prevented, although a spontaneous fire would do more damage to Tesla.