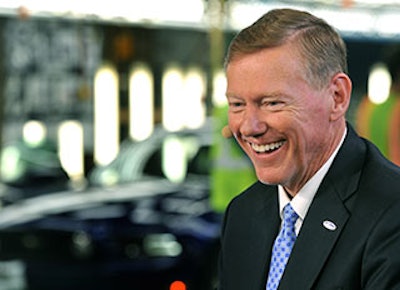 BERLIN (AP) — The chief executive of Ford Motor Co. says he has no plans to leave the company early after reports that he might be tipped to take a leading role at software maker Microsoft Corp.
Ford said last year that Alan Mulally would stay with the company through at least 2014.
The 68-year-old on Friday batted aside talk of an early exit, telling reporters in Berlin that "I absolutely personally love serving Ford and we have no changes planned going forward."
Microsoft said last month that its CEO, Steve Ballmer, would retire next year.
Ford unveiled its new S-Max concept car and a limited edition of the Ecosport crossover at Germany's annual IFA technology show.