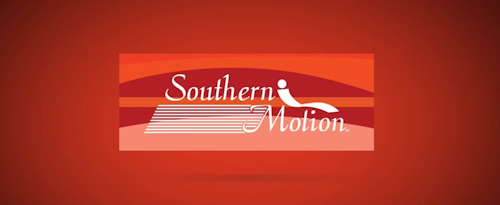 JACKSON, Miss. (AP) — A growing northeast Mississippi company will take over the former headquarters of a regional mainstay that dissolved in bankruptcy.
Southern Motion announced Wednesday that it will spend $20 million and hire 600 people over six years as the reclining-furniture maker moves into a 650,000-square-foot building in Baldwyn. Former owner Hancock Fabrics sold the building to Southern Motion in August for $9.3 million as it liquidated its business and laid off 350 local workers.
"We have enough confidence in the future of our business and the future of the furniture business to take the big leap," said Roger Bland, CEO of Southern Motion. The company has 1,200 employees in the town of Pontotoc, where it was founded, and 250 in Baldwyn.
The state is providing $2 million for building modifications, said Mississippi Development Authority spokeswoman Tammy Craft. Lee County is providing property tax breaks worth a projected $800,000 over 10 years, and Lee County Supervisor Billy Joe Holland said he hoped Southern Motion might hire some laid-off Hancock workers. The Tennessee Valley Authority provided unspecified assistance.
Bland said the company has grown by 15 percent a year, on average, over the past five years. He said demand for its mid-priced furniture is strong, especially because it can deliver chairs and couches with particular fabrics much faster than overseas manufacturers. Bland said upholsterers, one of the more common job positions, can make more than $16 an hour.
U.S. Labor Department figures show furniture-making employment peaked statewide in Mississippi in 1999 at 32,000 workers and fell almost to half that level by 2013. But the industry has added 2,000 workers since — mostly in its heartland around Tupelo — even as the former Lane Industries shrank from 4,000 workers to 500.
Last year, H.M. Richards said it would add 500 jobs to the 1,000 it already has in Guntown. Tupelo-based United Furniture Industries has added about 500 jobs, growing to 2,000 workers. Earlier this week, Wisconsin-based Ashley Furniture announced it would shift some jobs to Mississippi after laying off 840 people in California, adding to 4,000 Mississippi employees in Ecru, Ripley and Verona.
"In the last 30 months in Lee County, we've announced 1,700 furniture jobs," said David Rumbarger, CEO of Tupelo's Community Development Foundation. He said the announcements show businesses are "reshoring" production that they had sent abroad.
Bland said Southern Motion wanted to expand its Baldwyn factory, but was stymied by polluted land that would have made it expensive to build. Instead, the company turned to the Hancock complex.
"The cost of this was much less expensive than going out and building a new building," Bland said. Hancock spent $18 million on the 58-acre facility in 2005.
Bland said Southern Motion will try to sell or lease the 80,000-square-foot headquarters building. He said contractors are adding air conditioning and walls now in the former distribution center. Bland said the workers from the Baldwyn plant will move to the former Hancock building by January. The company projects growth of 100 people a year.