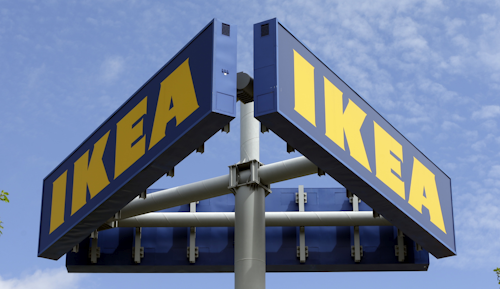 IKEA this week announced a recall of some 29 million chests and dressers over concerns that they could tip over and endanger children.
The Swedish furniture giant said that the recalled models are unstable if not properly anchored to a wall.
The U.S. Consumer Product Safety Commission said the MALM chests and dressers were involved in the deaths of three children in recent years, including a 22-month-old Minnesota boy who died after the agency and IKEA announced a repair program to prevent tip-overs in 2015.
Another 41 MALM-related incidents that were reported to IKEA resulted in 17 injuries to children. An additional three deaths — in 1989, 2002 and 2007 — were blamed on other IKEA dressers and chests that tipped over and pinned children.
The recall includes 3-drawer, 4-drawer, 5-drawer and 6-drawer MALM models sold between 2002 and June 2016. Children's models are taller than 23.5 inches while adult versions are taller than 29.5 inches.
IKEA said that owners of the recalled furniture should place unanchored chests and dressers in areas not accessible to children.
Customers can receive a full or partial refund or request a free wall-anchoring repair kit.