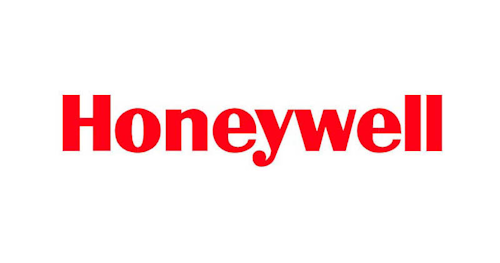 MINNEAPOLIS and TOBYHANNA, PA. — Honeywell and the U.S. Army announced a $29 million modernization project at Tobyhanna Army Depot in Pennsylvania.
The project will provide critical facility upgrades that are expected to lower the army depot's annual energy consumption by more than 20 percent and water consumption by more than 8 percent. According to the U.S. Environmental Protection Agency's calculator, such a reduction in energy consumption each year results in a reduction in greenhouse gas emissions by approximately 9,500 metric tons per year and is comparable to removing 2,000 cars from the road every year.
The project will be funded with a 23-year energy savings performance contract (ESPC) awarded to Honeywell by the U.S. Army Corps of Engineers, Engineering and Support Center in Huntsville, Alabama. The ESPC will enable the Army to fund the upgrades using annual energy and operational savings that are guaranteed by Honeywell, and the contract eliminates the need for any upfront capital investment.
The project is an important step for the army depot, the largest, full-service electronics maintenance facility in the Department of Defense (DoD), to meet the requirements of Presidential Executive Order 13693, which calls for federal facilities to reduce energy consumption 2.5 percent per year and water consumption by 2 percent per year through 2025.
"We're not unlike other organizations when it comes to rising energy operating costs. The future vitality of our operation lies on our ability to address these costs and ensure we're operating as efficiently as possible," said Col. Gregory Peterson, Commander, Tobyhanna Army Depot. "This project will not only help us upgrade our aging infrastructure but it will also improve our ability in managing our energy use with the information we need to make operating adjustments as we evolve."
As part of the project, Honeywell will:
Update the utility monitoring and control system;
Implement sub-metering of building systems such as heating, ventilation and air conditioning (HVAC), lighting, and others for more specific control of energy use;
Modernize aging steam heating systems to more efficient, low-maintenance natural gas-fired infrared heat and boilers;
Eliminate existing steam distribution pipes that have exceeded their useful life;
Replace inefficient cooling systems with a modern chilled water system; and
Seal air gaps in the buildings to more effectively maintain conditioned air
After the upgrades are complete, Honeywell will provide ongoing maintenance and service to building systems. In addition, a Honeywell technician will be on-site at the army depot to help monitor and manage its building systems and energy use, and help identify opportunities to further reduce energy consumption throughout its operation.
"Rising energy costs can be a significant hindrance to public entities because budgets are less flexible and are needed for mission-critical activities," said John Rajchert, president of Honeywell Building Solutions. "Performance contracts have proven to be a powerful mechanism for public entities to address important infrastructure needs while not sacrificing the level of service that these organizations deliver to their communities." 
Honeywell has completed nearly 5,700 guaranteed efficiency projects around the world, including upgrades at more than 150 U.S. government facilities and campuses. Combined, this work is expected to decrease customers' energy and operating costs by an estimated $6 billion.