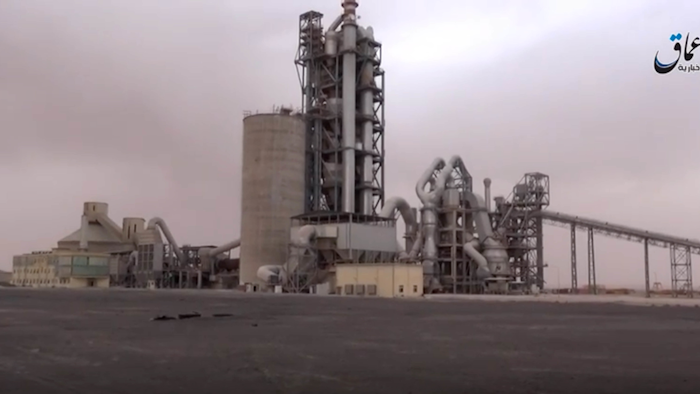 The Islamic State group reportedly killed four cement factory workers in Syria after abducting some 300 from the plant on Thursday.
The IS-linked Aamaq group posted a video showing the vacant Al-Badia Cement Company facility in Dumeir, nearly 30 miles northeast of Damascus, last week. Initial reports said that although some workers were able to get away, at least 170 remained under IS control as of Friday.
The Associated Press, however, reported over the weekend that the group questioned the kidnapped workers to identify their religion and allegiance to the Syrian government. Four members of Syria's minority Druze sect were killed, but the remainder were released.
Aamaq said that 20 gunmen were still being held by IS, while a monitoring agency was uncertain about fate of 30 guards at the cement factory.