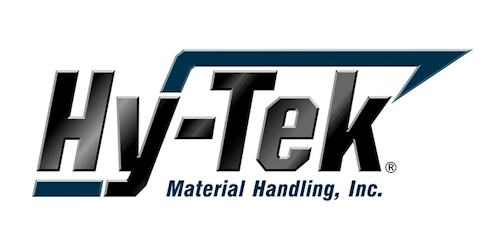 Columbus, OH — Hy-Tek Material Handling, Inc. has acquired Gems Conveyor Installation, Inc. (GEMS) and Applied Handling Equipment Co. (AHECO). The acquisitions are expected to boost 2016 sales to $125 million. Columbus, Ohio-based Hy-Tek is a single-source provider of material handling solutions for industries including manufacturing, distribution, retail, pharmaceutical, food, electronics and automotive. The acquisitions were announced by Hy-Tek CEO Sam Grooms.
GEMS is an installer of welded construction conveyors for the parcel handling industry. Customers include FedEx Ground, UPS and Amazon. GEMS also provides conveyor system installation services to distribution centers nationwide. Located in Greater Cincinnati, GEMS is overseen by principals Scott Meiman and Don McDonald, reporting to Hy-Tek Integrated Systems President Tom Mann.
Dayton, Ohio-based AHECO provides products and services for ergonomic material handling. AHECO serves the automotive, aerospace, food equipment and general manufacturing industries. Customers include Honda of America Manufacturing, UTC Aerospace Systems and Whirlpool Corp. Principal Tim Colston oversees the division.
"For 53 years, Hy-Tek has been designing and delivering innovative material handling solutions. Our acquisition of GEMS allows us to grow as an installer of highly specialized welded construction conveyors for the parcel handling industry. With AHECO, we broaden our ergonomic product offerings. Hy-Tek looks forward to delivering sales, service and support to growing numbers of manufacturers and distributors in the U.S. and abroad," said Grooms.