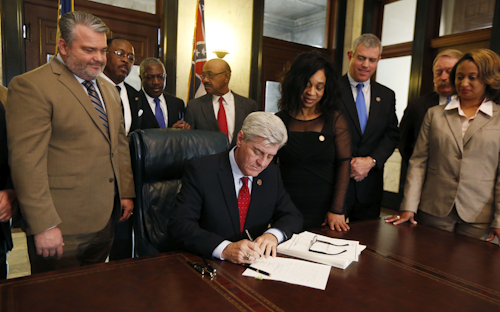 Continental this week announced plans to build a new $1.4 billion tire plant in western Mississippi.
Company officials said that the facility, located near Jackson, represents another step in developing its North American commercial vehicle tire business.
"As we plan our growth, we have found this site provides significant advantages for a future tire plant in terms of its large skilled workforce, as well as its ideal location and infrastructure," said Paul Williams, executive vice president of the company's Americas commercial tire division.
Continental plans to break ground on the 1,000-acre site later this year. Construction should begin in 2018 and tire production is expected to start by the end of 2019.
Once the plant reaches full capacity over the next decade, the company expects to employ 2,500 workers.
The facility will be Continental's second new U.S. tire plant in recent years. A new plant in Sumter, South Carolina, opened in 2013.
The company is currently expanding the Sumter plant and previously expanded its Mt. Vernon, Illinois, tire plant. In total, the company invested more than $1.5 billion in its U.S. tire operations in the past five years.
Mississippi lawmakers previously approved a $263 million financing package for the company; its complete incentive package is expected to exceed $600 million.