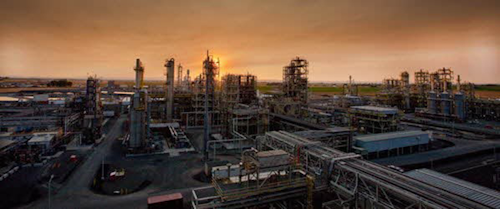 A Washington silicon manufacturer will shut down a plant until June due to an ongoing trade battle over solar panels.

The Columbia Basin Herald reported that REC Silicon will temporarily close its Moses Lake plant and shift its workers into maintenance roles.

The company produces silicon materials for the electronics and solar energy industries, but its solar business was hindered by a three-year-old trade battle between the U.S. and China.

The U.S. imposed duties on China in 2012 over allegations that it improperly dumped solar cells on the market; China responded with a 57 percent duty on solar grade polysilicon imports.

REC exploited a trade loophole to access the Chinese market without paying the 57 percent fee until last year, when China closed the loophole.

Company officials said that the shutdown would "reduce existing inventory levels and maintain a healthy cash position given the current market conditions in the ongoing solar trade war."

In addition, a previously shut-down Moses Lake unit that was expected to restart last month will remain offline.

No layoffs are planned as a result of the shutdown, but the company warned that future production decisions would be dependent on resolving the trade battle.