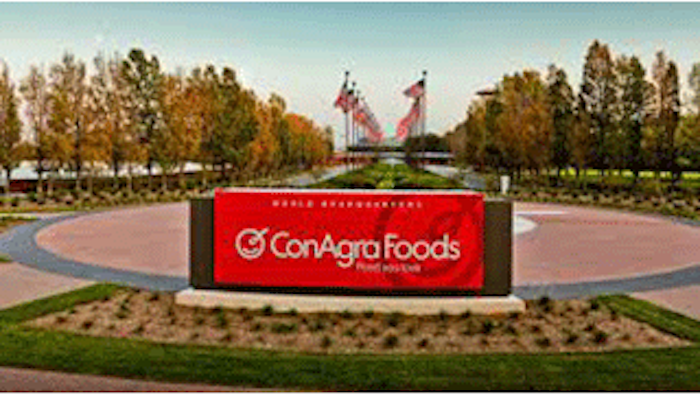 A wave of previously announced layoffs at ConAgra's headquarters in Omaha, Nebraska, is set to begin this week.

The Omaha World-Herald reports that managers in several departments informed workers that they would be informed about impending cuts by the end of the day on Thursday.

The food giant, which counts Healthy Choice, Marie Callender's and Chef Boyardee among its brands, announced plans to move its main office from Omaha to Chicago last month.

The move included eliminating 1,500 jobs, or 30 percent of its office workforce, as part of a restructuring and cost-cutting effort.

About 1,000 of those job cuts will come from Omaha. Another 300 Omaha positions will move to the new Chicago headquarters while 1,200 will remain in Nebraska in administrative, supply chain and research and development capacities.

About 40 IT workers were laid off last month, but this week's cuts are expected to affect many more employees.

The company didn't disclose specifics about this week's layoffs "out of respect for our employees who are being informed," but one company memo indicated that additional cuts could be implemented in the next 30 to 90 days.

"We have been discussing the transformation with employees throughout the process and are now communicating more specific changes," ConAgra Vice President for Corporate Affairs Chris Kircher told the World-Herald.

ConAgra reported a $1.2 billion quarterly loss in September and recently sold its Ralcorp private-label business to TreeHouse Foods.

The company said that most job losses will affect redundant positions or jobs that are being outsourced.