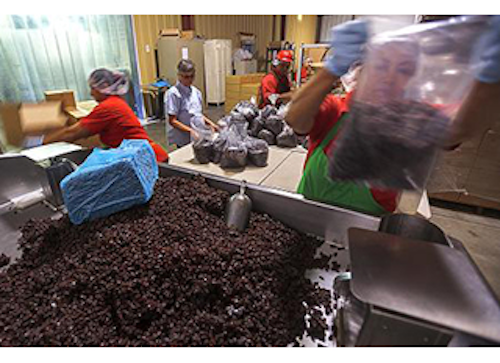 For the second time, Marvin Horne will defend his rights as a raisin farmer by arguing to the Supreme Court.
Marvin Horne, a fourth-generation California farmer, and his wife Laura believe the government is violating the Constitution by forcing them to turn over their raisins, without pay.
Laura Horne said just over a decade ago they got paid for their raisins and now the USDA is taking the grapes without paying a dime. 
Under a government program, farmers are forced to hand over nearly half of his or her annual crop without getting paid.
While the program aims to stabilize prices by regulating the raisin market, farmers complain that the Depression-era law unfairly prevents them from selling their entire crop on the open market. 
The Supreme Court justices agreed to review Horne's challenge of whether the program violates the Constitution's protection against the taking of private property without compensation. 
In an article by CNBC, Melvin said, "It's communist. When you take something and don't pay for it, what is it?"
According to the Associated Press, a federal appeals court sided with the government, finding that the farmers did in fact benefit from the market stabilization rates and did not lose the entire value of their crop.
The high court will hear arguments this April.