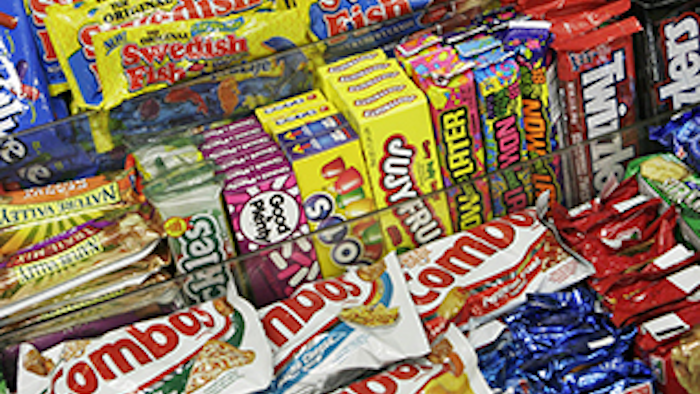 Efforts to combat rising obesity rates through regulation of sugary foods and drinks generally gained notoriety in liberal enclaves such as New York or San Francisco.

Nearby Berkeley, California, in fact became the first U.S. city to enact a tax on soft drinks following a vote last fall.

But although other tax and regulatory efforts haven't taken hold -- amid heavy pressure from industry groups -- one local government last fall also enacted an unprecedented tax on food products with "minimal-to-no-nutritional value."

The sprawling Navajo Nation in the southwestern U.S. implemented a 2 percent sales tax within its reservation on a wide range of products -- including desserts, fried foods and sweetened beverages -- beginning in March.

Supporters pointed to staggering health statistics among the Navajo as justification for the tax. In some age groups, more than half of tribal members are obese, while about one third of residents are diabetic or pre-diabetic.

In an effort to change residents' eating habits, the junk food measure also lifted the sales tax on fresh fruits and vegetables.

But the Navajo Nation may not be the idea place to give a food "sin tax" a trial run. About half of residents live below the poverty line and face difficulty paying for more expensive foods.

"I don't want to be going around to people's houses asking for food, you know?" Norman Bryant Begay, an unemployed trial member, told National Public Radio.

Moreover, the U.S. Department of Agriculture classified the reservation as a "food desert." The vast majority of foods at its grocery stores qualify as unhealthy, and there's only 10 such stores across a territory the size of West Virginia. Many residents, therefore, rely on convenience stores and fast food restaurants for food.

Supporters of the surcharge hope the measure will eventually help eradicate the "food desert" label as well. Officials estimate the tribe will collect millions per year from the tax, which the tribe hopes to spend on farming and food preparation initiatives.

"Healthy food is not just our tradition, it's our identity," Denisa Livingston, spokeswoman for the volunteer advocacy group backing the tax, told Mother Jones. "This is the start of a return to food sovereignty."