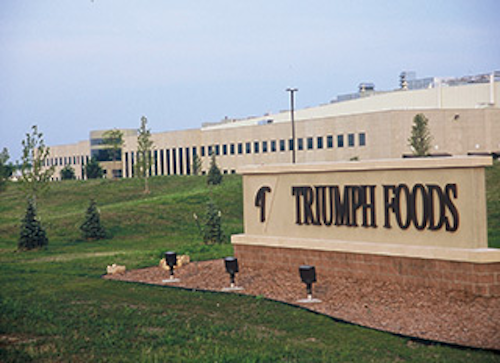 SIOUX CITY, Iowa (AP) — Two pork processing companies have announced their plans to build a $264 million plant in Sioux City that is set to hire up to 1,100 people.
Officials with Triumph Foods and Seaboard Foods said Thursday that construction of the pork processing plant is slated to begin in late fall north of Sioux Gateway Airport, with an anticipated mid-2017 opening.
The Sioux City Journal reports the project would be among the largest private investments in Sioux City history.
Triumph Foods has only one other processing plant in St. Joseph, Missouri, where millions of hogs are slaughtered and processed each year. The meat produced is then marketed by Seaboard Foods.
The new Sioux City plant will be built on a 250-acre site in the Bridgeport industrial area.