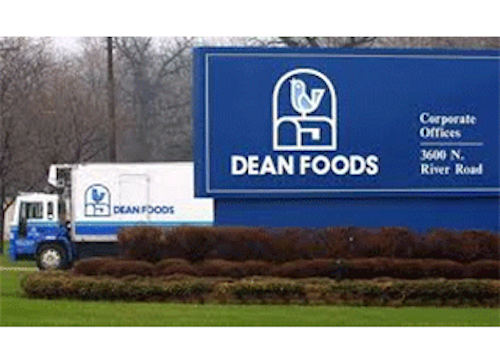 DALLAS (AP) — Shares of Dean Foods skidded Monday after the milk company said its chairman had stepped down and then reported disappointing second-quarter sales.
After the market closed on Friday, the Dallas-based company said Chairman Tom Davis had resigned from its board of directors. Dean Foods said Davis' departure was effective immediately and did not disclose a reason or name a replacement.
Davis, the CEO of investment firm Concorde Group, had been non-executive chairman of Dean Foods since May 2013 and has been a director since March 2001.
Before the market opened on Monday Dean Foods Co. reported second-quarter net income of $26.5 million, or 28 cents per share. It took a loss a year earlier. Excluding one-time items the company said it earned 33 cents per share. Its revenue fell 16 percent to $2.01 billion.
Analysts expected a profit of 26 cents per share and $2.08 billion in revenue, according to Zacks Investment Research.
The company's shares dropped 60 cents, or 3.3 percent, to $17.13 in late trading.
Dean Foods said it expects to earn between 17 cents and 27 cents per share in the third quarter. FactSet says analysts expect 21 cents per share on average.