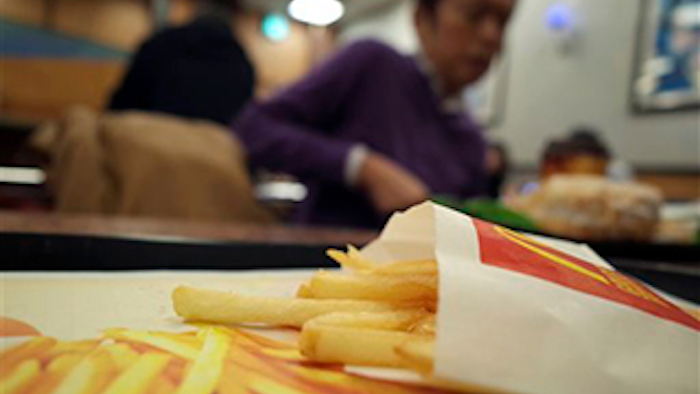 TOKYO, Jan. 26 (Kyodo) — The number of complaints about foreign substances found in food bought at stores or served at restaurants has mounted to 16,094 in nearly six years since fiscal 2009, the National Consumer Affairs Center of Japan said Monday.
Consumer affairs offices nationwide received 1,852 complaints by Jan. 10 in fiscal 2014 that started last April. Of the complaints in the current fiscal year, 345 were about insects such as cockroaches and flies, followed by 253 about metal fragments and 202 about objects related to human bodies such as hair and teeth.
By types of food subject to the complaints in fiscal 2014, boxed meals totaled 104, rice reached 90 and frozen foods came to 88.
The announcement came amid consumers' rising food safety concerns following recent scandals involving foods including those of McDonald's Holdings Co. (Japan), such as bits of vinyl or plastic in Chicken McNuggets and other products.
The annual number of complaints has largely fluctuated around 2,000, except for 6,477 recorded in fiscal 2013 apparently due to food safety concerns in the wake of a criminal case in which a worker laced frozen food products with pesticide at a factory of Aqlifoods Co.
The number of complaints about health stemming from the objects including mouth injuries and stomachaches reached at 3,191 in the nearly six years.
"If you find a foreign object, report the case to retailers and request surveys," an official of the center said.