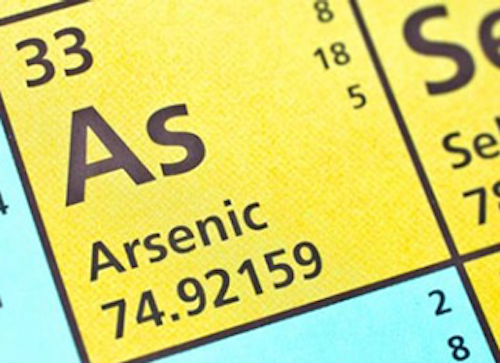 CHICAGO (Newswise) —The topic of arsenic in the U.S. diet has sparked considerable public interest following publication of an article in Consumer Reports magazine analyzing arsenic findings from fruit juices and rice products. In the January issue of Food Technology magazine published by the Institute of Food Technologists (IFT) contributing writers IFT Fellow Carl Winter, PhD, Elizabeth Jara, PhD student, and IFT Fellow James Coughlin, PhD, CFS write about how levels of consumer exposure to arsenic are still below levels of toxicological concern.
Arsenic is a naturally occurring trace element that exists in both organic and inorganic forms and has a presence in the earth's crust, soil, air, and water as well as many plant-derived food products, including juices and rice. This means that, "organic" arsenic compounds have arsenic chemically bound into various organic molecules, such as one or two methyl groups or sugars or lipids. "Inorganic" arsenic is just the metal itself bound to different numbers of oxygen atoms.
From a toxicological perspective, organic forms of arsenic are considered to be relatively benign while human exposure to large amounts of inorganic arsenic has been linked to cancers of the skin, lung, and bladder. Grains (including rice), legumes, seeds, snacks and breakfast cereals, beverages (including fruit juices) have small amounts of both organic and inorganic arsenic. However, most measurements of arsenic from food look at total (organic and inorganic arsenic combined) and may therefore exaggerate levels of inorganic arsenic in the food supply.
Recent studies estimating exposure to inorganic arsenic have shown that the general U.S. population may be exposed to levels between 0.03 to 0.08 ug/kg/day and U.S. infants and children range between 0.08 and 0.28 ug/kg/day. The U.S. Environmental Protection Agency has established that no health concerns would be anticipated at 0.30 ug/kg/day and below.
Read the full Food Technology article here.

About IFT
Founded in 1939, the Institute of Food Technologists is committed to advancing the science of food. Our non-profit scientific society—more than 17,000 members from more than 95 countries—brings together food scientists, technologists and related professionals from academia, government, and industry. For more information, please visit ift.org.