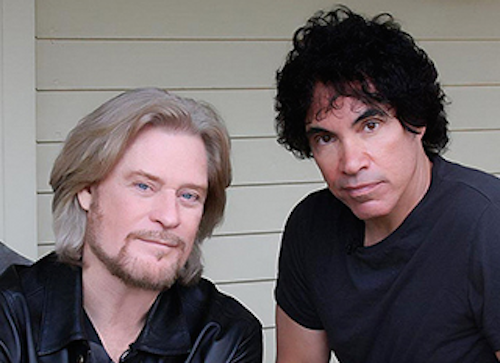 The Rock 'n' Roll Hall of Famers Daryl Hall and John Oates of the band Hall & Oates are suing a Brooklyn-based granola company, Early Bird Foods, for dubbing one of their products "Haulin' Oats."
According to the suit filed on Wednesday in the U.S. District Court in Brooklyn, the singers say the company's rolled oats and maple syrup concoction violates their trademark on food-related puns associated with their names, which could confuse consumers.
"The name and mark Haulin' Oats is an obvious play upon Plaintiff's well-known Hall & Oates mark, and was selected by defendant in an effort to trade off of the fame and notoriety associated with the artist's and plaintiff's well-known marks," the group claimed in the suit. 
According the Rolling Stone, a spokesperson for the group said consumers could be led to believe that such products are affiliated with or approved by Hall and Oates, which is not the case.
The band is seeking damages from Early Bird Foods and insisting that the company change the name of the product.
But Early Bird doesn't seem to be too concerned, issuing a one-sentence response: "Say it isn't so." They even went as far as offering customers a special, one-time offer on its Twitter page, saying "Haul & Oates to sue EB for granola name, what?? Use coupon code SAYITISNTSO today --> weekend. 25% off Haulin' Oats."