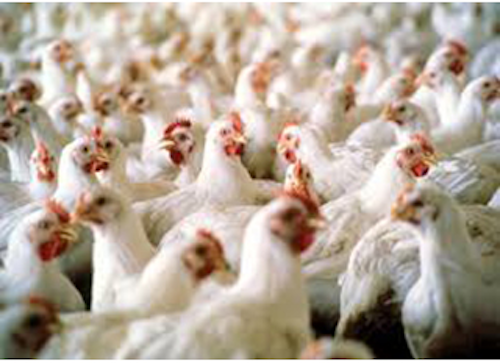 The nation's second-largest poultry producer expects a quarter of its chickens to be completely free of antibiotics by 2019.

Colorado-based Pilgrim's Pride also indicated it plans to entirely eliminate its use of antibiotics that can be used to treat human diseases within 18 months.

Currently, company officials said about 5 percent of Pilgrim's Pride chickens are free of antibiotics. Pilgrim's Pride CEO Bill Lovette told The Wall Street Journal that the 25 percent projection was based on its current distribution level and could increase if the company picks up additional customers.

Pilgrim's Pride becomes just the latest poultry company to take steps to curb antibiotics. Tyson and Perdue plan to reduce or eliminate their use on farms and in hatcheries. In addition, restaurants including McDonald's and Chick-fil-A recently said they would stop selling chickens raised with antibiotics.

The announcements stem from consumer concern over the prevalence of antibiotics in poultry, livestock and other farm animals; critics say their use could help create drug-resistant bacteria.

A recent FDA report found that the use of antibiotics considered "medically important" to humans increased 20 percent in food animals between 2009 and 2013.