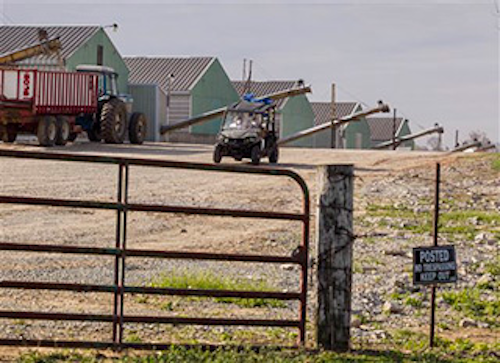 MADISON, Wis. (AP) — A Lake Mills area facility hit by a highly contagious bird flu virus will become productive again after they euthanize all 800,000 chickens, the company president says.
"We're committed to a safe work environment for our employees, the health and welfare of our hens and to produce wholesome, affordable food for the country to eat and consume. That doesn't change because our facility unfortunately tested positive (for the virus)," William Rehm, president of Lake Mills-based Daybreak Foods Inc., told the Wisconsin State Journal.
The facility owned by one of Wisconsin's largest egg-production companies immediately started testing its flock every day after learning of another Jefferson County facility testing positive for the virus about 10 days ago, Rehm said. Every test turned up negative until dead birds were found this week, he said.
The egg-laying facility with 60 employees will become productive again after a difficult and emotional cleanup process is finished, Rehm said.
"We'll follow the proper protocol to (euthanize the hens) and we'll be very humane," Rehm said. "It's unfortunate and we feel bad for the animals and we feel for our team members at that location that they have to work through this process with us. It's not a good deal for anybody."
Daybreak has 13.5 million hens at egg-laying facilities in Wisconsin, Minnesota, Iowa and Ohio.
State and federal agriculture officials say the virus has affected more than 7 million turkeys and chickens since March in Midwest states. That includes 1.2 million turkeys and chickens on six commercial farms in four counties in Wisconsin. A flock of 90,000 turkeys in Barron County was the latest casualty in Wisconsin, the state Department of Agriculture, Trade and Consumer Protection said Thursday.
Experts believe the virus is spread by fecal material or oral secretions from migratory waterfowl flying over commercial poultry facilities located in the Mississippi flyway.