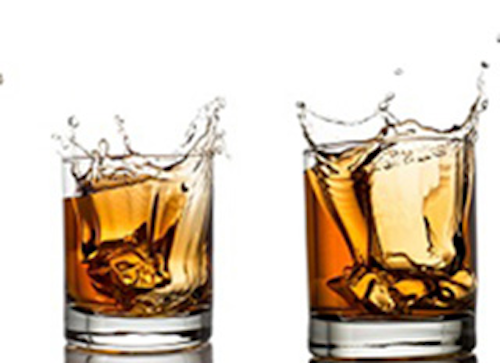 Suntory, Japanese maker of award-winning whiskeys, is heading into orbit to conduct experiments that may benefit drinkers back on Earth.
The whiskey maker is sending alcohol aboard a rocket to the International Space Station on Aug. 16, to conduct experiments on how "mellowness" is developed in its finest booze, they announced in a statement last week.
"With the exception of some items like beer, alcoholic beverages are widely known to develop a mellow flavor when aged for a long time," the company said. "Although researchers have taken a variety of scientific approaches to elucidating the underlying mechanism, we still do not have a full picture of how this occurs."
Suntory is sending five types of distilled spirits with 40-percent alcohol into space aboard a Japanese module on the International Space Station, they said. One group will remain in orbit for a year, and the other will remain in space for two or more years, they said. A control group will remain back on Earth for the same duration.
READ MORE: What's Really in Your Food?
Advanced analysis including X-ray scattering and phase-shifting interferometers will be used at the end of the time to understand how the molecules in the alcohol mellowed over time, and whether the substances diffused evenly through the fluid, they said.
"The Suntory Group aims to use these experiments to help find a scientific explanation for the 'mechanism that makes alcohol mellow,'" the company said.
Also involved in the research are scientists from the University of Tokyo and Tohoku University.
Suntory is not the first distiller to blast off in the name of science. Ardbeg, the single-malt maker from Scotland, sent some whiskey into orbit in 2011. The samples landed in Kazakhstan last year – and they are still being compared to an Earth-bound control group, the company said. Their findings on the maturation process in zero-gravity are forthcoming, they said.