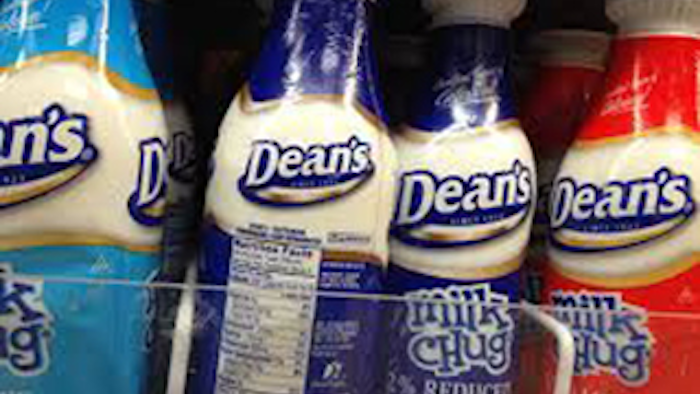 NEW YORK (AP) — The former chairman of Dean Foods is the subject of an investigation into insider trading, according to a report in the Wall Street Journal.
Dean Foods did not confirm the specifics about the investigation but said it was cooperating with a government investigation.
Thomas Davis, CEO of private investment firm The Concorde Group, resigned as chairman of the board of directors abruptly on Friday. He had been a director since 2001 and became non-executive chairman in 2013.
The Wall Street Journal said Thursday that authorities are investigating whether Davis leaked inside information about a corporate spinoff to a professional gambler who in turn told golfer Phil Mickelson. The report cited unnamed people familiar with the matter.
Davis could not immediately be reached.
"Dean Foods has cooperated with the government's requests for information and will continue to do so," the company said in a statement. "Because there is an ongoing government investigation, it would be inappropriate to comment further at this time."
Dean Foods, based in Dallas, is the largest fluid milk processor in the U.S. Shares of the company slipped 29 cents to $16.78 in morning trading.