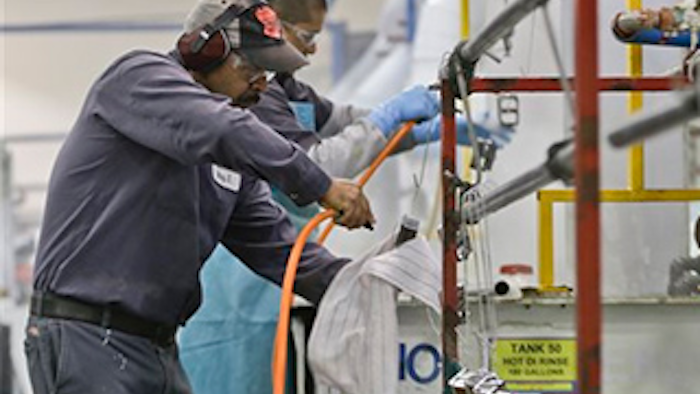 Jobs in the U.S. manufacturing sector increased in the second quarter of 2015, led by growth in the production of computers, soft drinks and medical devices.

According to a recent analysis of federal statistics by WANTED Technologies, manufacturing accounted for more than 450,000 positions from April 1 through July 1, an increase of 5.8 percent compared to the same period in 2014.

Among the top manufacturing segments tracked by the New York-based analytics firm, computer manufacturing saw the largest job growth over that span. The industry increased by more than 24 percent to more than 10,000 jobs.

Read more on top manufacturing technology trends.

Soft drink manufacturing positions increased by more than 16 percent; other sectors with double-digit job growth included surgical and medical instruments and devices used in searches, navigation and aeronautics.

Pharmaceutical preparation accounted for the largest number of overall manufacturing jobs at more than 28,000; the industry grew by nearly 7 percent compared to the second quarter of 2014.

In addition, nine of the top 10 worker skills followed by the group grew jobs over the past year, led by a nearly 17 percent increase in good manufacturing practices. Lean manufacturing grew by 8 percent, while quality systems and quality assurance -- the largest segment -- each increased by nearly 7 percent.

New York City and its surrounding communities topped the WANTED list of manufacturing jobs in metropolitan areas and reported more than 15 percent growth over the past year. The Milwaukee area showed the largest growth rate at more than 33 percent, followed by the San Francisco and Dallas metro areas at 26 percent and 17 percent, respectively.

The Twin Cities metro area, at a decrease of 4.6 percent, was the only location out of the 10 highlighted by WANTED Technologies to see a decline in manufacturing jobs over the last year.