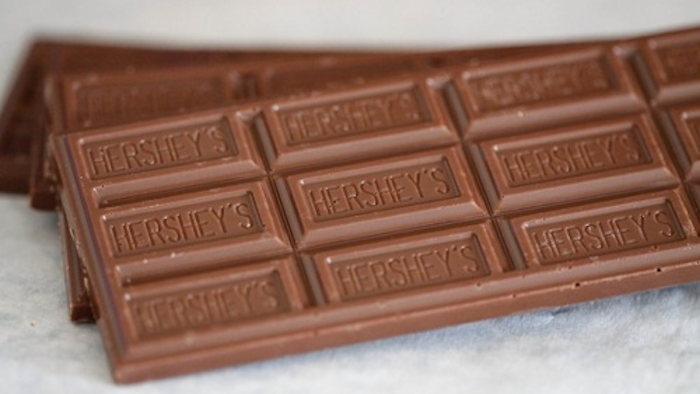 HERSHEY, Pa. (BUSINESS WIRE) Sept. 1, 2015 — The Hershey Company has been recognized as a top company and workplace for millennials in the Youth 100 VoxBurner Report and 2015 Millennial Career Survey by the National Society of High School Scholars. The company ranked No.4 out of 100 companies and No.1 in the "Grocery and Snacks" category in the VoxBurner Report. Hershey also ranked No. 20 out of the "Top 200 Preferred Companies" in 2015 by students aged 19 to 25 across the nation.
"As a company with more than 120 years in the marketplace, we are thrilled that our iconic brands connect with millennials," said Michele Buck, President North America, The Hershey Company. "Young people want to work for companies that make the brands they love and where they are able to make a difference and give back to the community. It's gratifying that Hershey has been recognized as one of these places."
Millennials' influence in the marketplace continues to grow both in buying power and impact on food trends. By 2020, millennials will make up 29 percent of consumer packaged goods spending. As the company continues to grow and expand, Hershey believes in having employees that reflect the demographics of its consumers. By building a collaborative and engaging workplace for employees across geographies, the company keeps a pulse on key trends and continues to deliver exciting products around the world.
"We welcome eager and talented young professionals into our workplace," added Kevin Walling, Senior Vice President and Chief Human Resources Officer, The Hershey Company. "Diversity of thought, perspectives and experiences make for stronger teams and ideas—key ingredients for Hershey to achieve success across the snack continuum."
According to NPD's Future of Eating report in 2014, millennial and Gen Z consumers desire customized, meaningful food experiences. Young people also seek fresh, convenient and delicious snacking options that are increasingly replacing their meals. Recognizing this change in consumer interests and lifestyles, Hershey is creating innovative, great-tasting snacks that appeal to millennial consumers.
For example, Hershey's new Brookside Dark Chocolate Fruit & Nut bars are made with simple and familiar ingredients: real fruit, whole roasted almonds, and signature Brookside dark chocolate. This new product will be available in retail stores later this year.