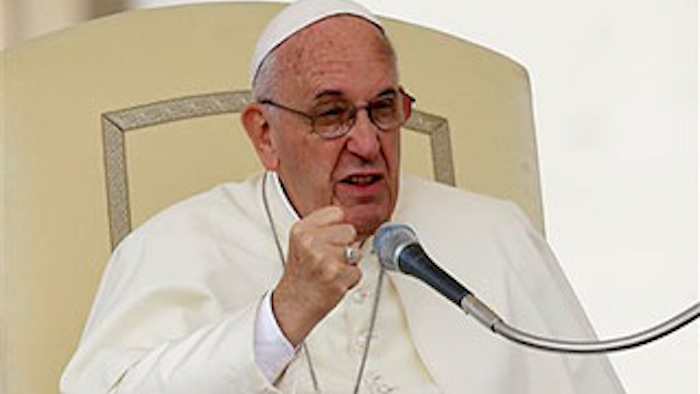 PHILADELPHIA (AP) — A beer inspired by Pope Francis' visit to Philadelphia this weekend is now on tap at the seminary where he's staying.
Philadelphia Brewing Company says it's delivered a half-keg of its playfully named Holy Wooder to St. Charles Borromeo Seminary.
Brewery owner Bill Barton says they don't usually make home deliveries, but this was an exception.
The Archdiocese of Philadelphia says it's a fun way for seminarians to celebrate the pope's visit. It's not clear if Francis will be sampling the suds.
Holy Wooder is a Belgian-style triple with 9.75 percent alcohol by volume, nearly double the punch of a Budweiser.
Barton says an intern proposed the name Holy Water and someone else suggested spelling it the way Philadelphians would say it.
He says it's been popular at local bars.