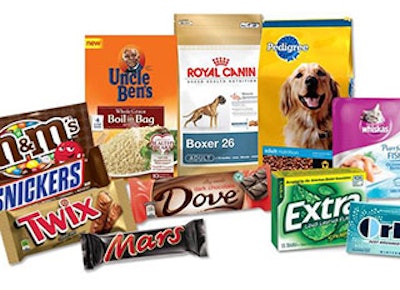 GREENVILLE, Miss. (AP) — Mars Food, which makes Uncle Ben's Rice and other products at its Greenville plant, will invest $31 million to modernize operations and expand research at the plant.
The company plans to add 25 jobs to the current 226 full-time and 230 contract workers at the 35-year-old operation. New production workers are expected to make $31,000 a year, while new research employees are expected to make $61,000 a year.
The Mississippi Development Authority is giving Mars $3.25 million to aid the upgrades inside the existing 250,000-square-foot plant. MDA spokesman Jeff Rent said Tuesday that Greenville and Washington County are not offering local property tax breaks.
Apu Mody, the president of Mars Food North America, said the investment will increase production capacity and the research center will aid Mars products worldwide.
"This is an exciting day for Mars Food as this investment will modernize our Greenville facility, increase our site's capacity and allow us to build a state-of-the-art research and development application center that will serve our global innovation efforts," Mody said in a statement. "We have a long and proud history here in Mississippi, and this is another demonstration of our commitment to both the Greenville site and the surrounding community."
The company makes Uncle Ben's, Seeds of Change and Abu Siouf products at the Greenville plant. It also has a plant in Bolton.
Privately-held Mars, based in McLean, Virginia, has yearly sales of more than $33 billion, making food, candy, drinks and pet care products. Its food division is based in Belgium and has yearly sales of about $2 billion.