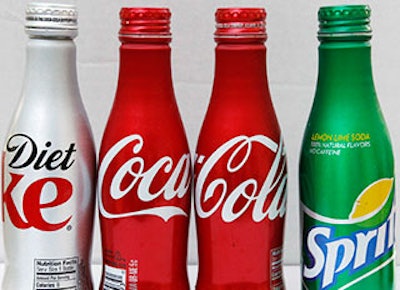 JOHANNESBURG (AP) — Nigeria filed a suit Monday against Coca-Cola for allegedly refusing to comply with orders from the Consumer Protection Council over two half-empty cans of evaporating Sprite.
A consumer complained to the council, which investigated the short-filled cans of Sprite bought at a supermarket in Abuja and recommended legal action.
The consumer council in February warned Coca-Cola that Nigeria was not a "dumping ground for substandard products" and said that it had also been been inundated with complaints about rusty cans, rusty bottle tops and foreign particles in beverages.
It said the half-filled cans continued to evaporate during its investigation.
Attorney General Mohammed Bello Adoke, who is also the justice minister, filed the suit at the Federal High Court in Abuja against Coca-Cola Nigeria and its chief executive, and the Nigerian Bottling Company and its managing director for criminal breach of the Consumer Protection Act.
He accused both companies of "deliberately failing, refusing and/or neglecting to comply" with orders to subject their manufacturing processes to its inspection, and filed an additional charge against Coca-Cola for refusing to appear before the council. Nigerian Bottling manufactures the products under the license and authority of Coca-Cola Nigeria.
The infractions carry jail terms of three to five years. Coca-Cola did not immediately respond to a request for comment.
Considering the wide coverage of Coca-Cola products in Nigeria, Africa's most populous nation of some 160 million people, the council found the development with the cans of Sprite a threat to public health, as opposed to an isolated incident.