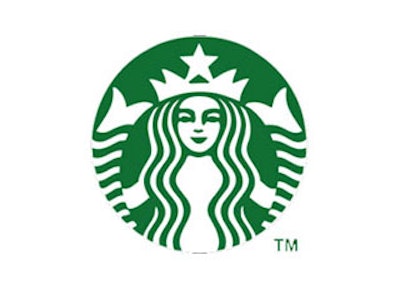 SEATTLE (AP) — Starbucks Corp. on Friday broke ground on a $172 million manufacturing plant in Georgia that will create more than 140 jobs in the state.
The Seattle coffee chain announced in March that the Augusta, Ga., facility will make Via instant coffee and ingredients for Frappucinos sold in Starbucks outlets and in grocery stores. The plant is taking over things handled by third-party plants in Latin America.
Starbucks is working to broaden its business as it faces growing competition from rivals like McDonald's Corp. and Dunkin' Brands Group Inc.'s Dunkin' Donuts chain. Last month Starbucks said that it plans to open its first Tazo tea shop this fall in another move to expand beyond its namesake coffee shops. And earlier this year Starbucks said it will open its first Evolution Fresh Inc. juice store.
About 75 percent of the Georgia plant's workers will be maintenance and engineering technicians, roasting operators, packaging operators and others. The remaining 25 percent of the workforce will include management and administrative staff.
Aside from 140 manufacturing plant jobs, the project will means jobs in construction and shipping.
Starbucks said the Georgia plant will be its fifth U.S. manufacturing facility and should be completed by early 2014. Existing plants in Kent, Wash., York, Pa., Sandy Run, S.C., and Carson Valley, Nev., employ more than 830 people.
Shares of Starbucks rose 36 cents to $53.04 in morning trading.