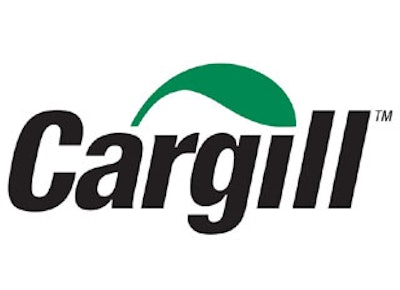 JAKARTA, Indonesia (PRNewswire) — Cargill broke ground today on a U.S. $100 million investment to construct a state-of-the-art cocoa processing facility in Gresik, in the East-Java region of Indonesia. Cargill stated that the new facility is to meet the growing demand amongst customers for cocoa products and to encourage the development of the Asian cocoa sector.
The new facility will be Cargill's first cocoa processing plant in Asia and demonstrates the company's commitment to develop and grow the Asian cocoa industry. The investment will also strengthen the company's Indonesian cocoa sourcing network and cocoa sustainability activities.
Cargill will create approximately 200 new jobs in Indonesia, as well as additional positions in its existing R&D application centers in Kuala Lumpur and Beijing, and in the company's commercial network, which it is strengthening to better serve the needs of customers in Asia.
The ceremony to inaugurate the first stone of Cargill's cocoa facility in Gresik was attended by Mr Azhar Lubis, deputy chairman of Investment Coordinating Board, Mr Wayan, assistant deputy of Co-ordinating Ministry of Affairs, Mr Harisasono, head of East Java Investment Co-ordinating Board, Mr Mohamad Qosim, vice Bupati Gresik, Mr Putu Suryaviravan, director of Industrial Estate Development Ministry of Industry, as well as Jos de Loor, president of Cargill's Cocoa and Chocolate business and Job Leuning, head of Cargill's cocoa operations in Asia.
This facility, which is expected to be operational by mid-2014, will process approximately 70,000 metric tonnes of cocoa beans into a broad range of tailored products for customers in the Asian market. These products will include high quality cocoa liquor and butter, as well as Cargill's premium quality Gerkens® cocoa powders.
"We are excited to be taking this step to strengthen our cocoa operations on the ground in Indonesia. We have seen a significant growth in demand for cocoa products amongst our customers across the region. This investment will enable us to support the growth of the local cocoa sector, process local Indonesian beans and provide high-quality cocoa products to serve the growing needs of our customers in Asia," said Jos de Loor, president, Cargill Cocoa & Chocolate.
The new facility is part of Cargill's growth strategy in Indonesia's cocoa sector and one strand of the company's efforts to support long-term sustainable cocoa production globally. Through the Cargill Cocoa Promise, the company is growing and sustaining cocoa farming communities while meeting the growing global demand for sustainable cocoa beans by focusing on three areas: training farmers, supporting farming communities and investing in the long-term sustainable production of cocoa.
Cargill has already begun its successful farmer training program in Indonesia which encourages the use of sustainable agricultural practices by smallholder farmers and the farming community. The company intends to train over 1,300 Indonesian smallholder cocoa farmers by 2015 through newly created Farmer Field Schools to improve their productivity, bean quality and, as a result of the training, increase the incomes of smallholder farmers and their families.
The company has also taken steps to strengthen its cocoa sourcing network in Indonesia. Cargill has been sourcing Indonesian cocoa successfully since 1995. The company now operates two cocoa buying stations across the country and, once the new cocoa facility is in operation, Cargill will double the quantity of cocoa beans it purchases from cocoa farmers to meet the demand for local processing, giving smallholder farmers a bigger market for their crops.
De Loor continued, "We recognize that in order to meet the growing demand from our customers and to support the future of cocoa farming, we must invest in our own operations and in the supply chain. Through the Cargill Cocoa Promise, we are working with smallholder farmers, customers and local governments to help build a vibrant Indonesian cocoa industry with a long-term future. We have been working with cocoa farmers and their communities for many years, across a number of countries and regions outside of Indonesia. Now it's great to see this experience and our commitment being implemented with Indonesian cocoa smallholder farmers."
The new facility and expanded sourcing operations in Indonesia will complement Cargill's global network of cocoa sourcing and processing facilities located in Western Europe, Vietnam, Cameroon, Ghana, Côte d'Ivoire, Brazil and the USA.
About Cargill
Cargill is an international producer and marketer of food, agricultural, financial and industrial products and services. Founded in 1865, the privately held company employs 142,000 people in 65 countries. Cargill helps customers succeed through collaboration and innovation, and is committed to applying its global knowledge and experience to help meet economic, environmental and social challenges wherever it does business. For more information visit http://www.cargill.com