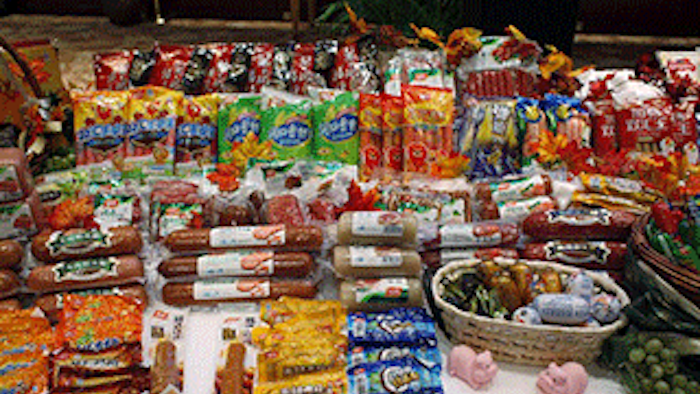 HONG KONG (AP) — Chinese pork giant WH Group is taking a second run at going public with a scaled-back share offering after abandoning its first IPO attempt because of sagging investor demand.
The company, which bought U.S. producer Smithfield Foods last year, said Friday it would sell 2.6 billion shares at 6.20 Hong Kong dollars (80 cents) each. The deal would raise HK$15.9 billion ($2 billion).
WH Group originally planned to raise more than double that amount earlier this year but investors were turned off at a time when financial markets were turbulent.
Previously known as Shuanghui International, the company became the world's biggest pork producer after buying Smithfield. The deal turned it into a global butcher that can source cheaper hogs in the United States to feed strong demand in China, where pork is a staple meat.
WH Group also acquired the Smithfield, Virginia-based company's brands, which include Armour, Farmland and its namesake.
The Chinese company had planned to use the money from the IPO to help pay for the Smithfield acquisition, which was valued at $7.1 billion including debt.
Shares are scheduled to start trading Aug. 5.