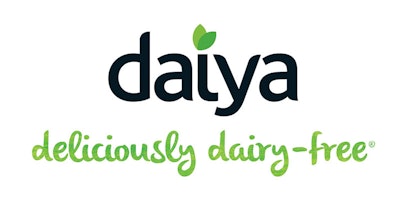 VANCOUVER, British Columbia, July 27, 2017 (PRNewswire) — Otsuka Pharmaceutical Co., Ltd., a wholly owned subsidiary of Otsuka Holdings Co., Ltd. and a global holistic healthcare company dedicated to bettering the health of people worldwide, Thursday announced that it has entered into a definitive agreement to acquire 100 percent of Daiya Foods Inc., a privately held Vancouver, Canada-based company specializing in the manufacture of plant-based foods. The acquisition, reported at 405 million Canadian dollars, is expected to help increase Daiya's presence throughout North America and beyond, while creating a global plant-based platform.
The acquisition will proceed by way of Plan of Arrangement under British Columbia law. The Arrangement has been approved by the Daiya board and will be subject to, among other things, the approval of Daiya shareholders, receipt of court approval and the satisfaction of certain other customary closing conditions.
Otsuka operates worldwide, including in the US and Canada, where it offers popular brands like Nature Made vitamins. The acquisition of Daiya greatly expands Otsuka's product portfolio, adding a new category of plant-based products in North America, and provides Daiya with a like-minded partner with expertise in consumer brands, R&D and manufacturing, and global markets.
Tatsuo Higuchi, President and Representative Director of Otsuka commented, "We are excited to welcome Daiya to Otsuka group. Driven by a highly talented management team, Daiya has developed a portfolio of high-quality, unique plant-based nutrition products and built a strong brand with loyal customers. We believe this will be an important pillar for our nutraceutical1 business. With our shared values, vision and mission, together we will commit to the better wellness of people worldwide."
Founded in 2008, Daiya was among the pioneers in developing delicious, plant-based cheese alternatives. The company has demonstrated its brand extendibility, now offering a wide range of successful plant-based food products found in more than 25,000 stores across North America, as well as in select international markets. Daiya is also one of the founding members of The Plant Based Foods Association, a leading trade association that represents 75 of the US's leading plant-based foods businesses.
"Joining the Otsuka family is an honor for all of us at Daiya. With aligned values and vision, Daiya and Otsuka have a tremendous opportunity to bring the incredible benefits of a plant-forward lifestyle to people around the world," explains Terry Tierney, Daiya's CEO. "Our partnership with Otsuka enables us to leverage their expertise and vast resources to continue growing our line of great-tasting, allergy-friendly food products that have delighted consumers for over 10 years."
Operations and management under the leadership of CEO Terry Tierney will continue from Daiya's current headquarters in Vancouver, Canada.
Piper Jaffray served as sole financial advisor and Fasken Martineau LLP acted as legal counsel to Daiya.
About Daiya
Daiya Foods was founded in 2008 out of a love for food and a commitment to healthy living. Today, as an industry leader and one of the founding members of The Plant Based Foods Association, Daiya remains passionate about celebrating delicious food that is dairy-, gluten- and soy-free. Its line of plant-based foods features Greek Yogurt Alternatives, Pizzas, Cheezecakes, Cream Cheeze Style Spreads, and wonderful cheese alternatives, including Blocks, Shreds and Slices, available in the dairy case and freezer aisle. Daiya also recently expanded its offerings to include shelf-stable products like its Cheezy Macs, Dairy-Free Dressings and Cheeze Sauce. Daiya's selection of deliciously plant-based foods can be found in more than 25,000 grocery stores in the U.S., including Whole Foods, Kroger, Safeway and Publix, as well as most natural food retailers. Daiya's products are also available internationally in Australia, Sweden, Mexico, and Hong Kong, among others. For more information about Daiya, please visit www.daiyafoods.com, become a fan on Facebook or follow us on Twitter and Instagram.
About Otsuka Pharmaceutical
Otsuka Pharmaceutical is a global healthcare company with the corporate philosophy: "Otsuka-people creating new products for better health worldwide." Otsuka researches, develops, manufactures and markets innovative products, with a focus on pharmaceutical products for the treatment of diseases and nutraceutical products for the maintenance of everyday health. Otsuka Pharmaceutical is a wholly owned subsidiary of Otsuka Holdings Co., Ltd., the holding company for the Otsuka group of companies that is headquartered in Tokyo, Japan. Otsuka Holdings had consolidated sales of approximately 1,196 billion Japanese yen (10.3 billion U.S. dollars) in 2016 and approximately 45,000 employees worldwide. Otsuka Pharmaceutical welcomes you to visit its global website at https://www.otsuka.co.jp/en/index.php.
1 Includes two core businesses: nutrition and pharmaceuticals