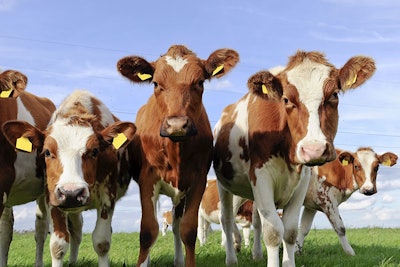 ST. LOUIS (AP) — Half a dozen cattle apparently had a beef with a St. Louis slaughterhouse and high-tailed it out of there, spawning an hours-long police chase and an online fundraising drive to spare them from the supermarket shelves.
The St. Louis Post-Dispatch (https://bit.ly/2oiuPEV ) reports the six heifers slipped out of the Star Packing Co. on Thursday afternoon and took to north St. Louis streets, trotting through neighborhoods and interrupting traffic. Police eventually rounded them up.
New York-based Farm Sanctuary and an animal-rescue organization in New Jersey are offering to take in the renegade bovines. The slaughterhouse's owner says those rescue groups can have the crafty cattle, if the price is right.
That's prompted a vegetarian man from suburban St. Louis to launch an online fundraising push to buy the animals' freedom.