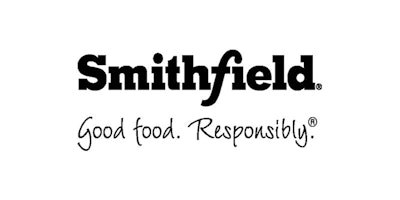 Virginia-based Smithfield Foods, the world's largest pork producer, reportedly plans to implement what one advocacy group called the most ambitious environmental plan to date from a U.S. meat company.

The Wall Street Journal reports that Smithfield would reduce its emissions of carbon dioxide by 25 percent over the next eight years under the plan, which was developed in partnership with the Environmental Defense Fund.
The meat industry — the top source of carbon in the nation's agriculture sector — is generally a target for environmental groups, but EDF officials said that changing consumer preferences are making an impact on corporate environmental policy.

"People want to know what's in their food and what the impacts were," EDF sustainable sourcing manager Maggie Monast told the Journal.

Under the Smithfield proposal, the company will more than triple the number of anaerobic digester systems on its hog farms in coming years. The digesters convert methane from pools on company farms into electricity or natural gas that can be sold to local utilities.

The company also plans to optimize trucking routes and prevent farmers from applying too much fertilizer to their fields.
Each step could ultimately help reduce energy costs, but Smithfield officials noted that consumers are often willing to pay more for products made in an environmentally responsible manner.

"Everyone is more sensitive to these issues these days, including our customers," CEO Ken Sullivan told the paper.