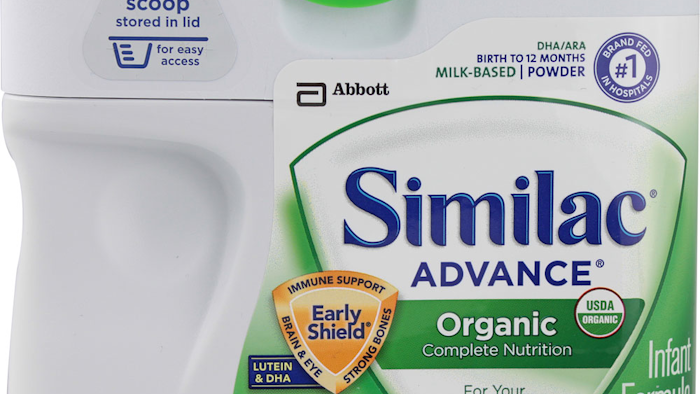 The organic version of a popular baby formula contains dozens of ingredients that are not permitted in organic food, according to a class action lawsuit filed last month.

The lawsuit, filed in the eastern New York federal court on behalf of parents in New York and California, alleges that 26 of the 49 ingredients in Abbott Laboratories' Similac Advance Organic formula "are not allowed in organic foods," while at least one additional component includes genetically modified foods in violation of federal organic standards.

The filing seeks more than $5 million in damages and suggests the "false and misleading" labeling allowed Abbott to realize substantial profits.

Chicago-based Abbott dismissed the allegations and said its formula remains in compliance with organic standards set by the U.S. Department of Agriculture.

Abbott announced late last month that it would begin selling versions of Similac Advance -- the nation's top-selling formula -- and Similac Sensitive without genetically modified ingredients.

A company spokeswoman said although Abbott considers GMOs safe and has no plans to phase modified corn and soy out of all Similac products, "we've had a lot of parents ask us to make a non-GMO version of Similac."