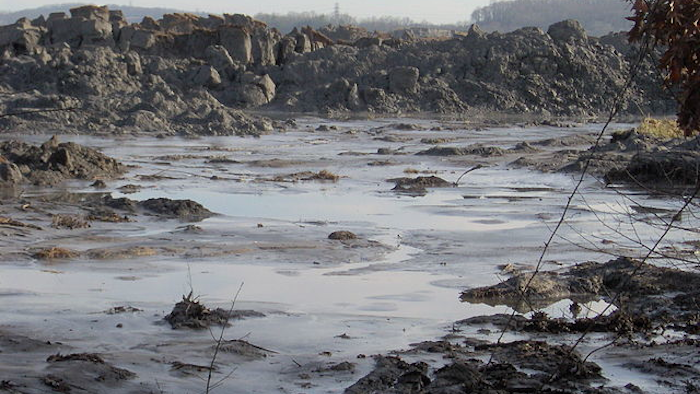 RALEIGH, N.C. (AP) — Duke Energy's CEO is paying a price for a massive spill of collected coal ash that coated 70 miles of a North Carolina river in sludge containing toxic heavy metals. 
An annual statement released ahead of the Charlotte-based company's May shareholder meeting says Chief Executive Officer Lynn Good's $8.3 million compensation in 2014 was cut by about $600,000. The top financial officer and three other executives saw similar 35 percent reductions in compensation tied to annual performance.
Directors of the country's largest electric company said in the company proxy statement released this week that the executives were docked because the spill will cost Duke Energy more than $190 million in cleanup, legal fees, and fines to settle a pending criminal case involving Clean Water Act violations.