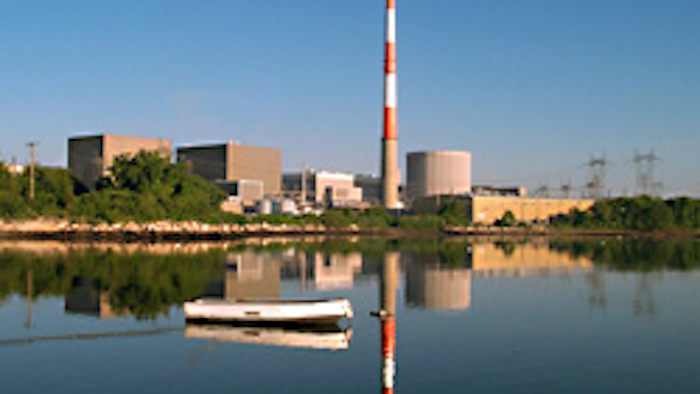 WATERFORD, Conn. (AP) — A contractor who said he was fired from Millstone Power Station after he reported a co-worker abusing narcotics in 2011 has asked the Nuclear Regulatory Commission to protect
whistleblowers at the nuclear plant.
Stephen Lavoie, an insulation contractor, raised the issue Tuesday at the NRC's annual meeting with the Nuclear Energy Advisory Council, a state oversight panel, the Day of New London reported. Lavoie said the incident involved a co-worker abusing OxyContin.
"I got fired for bringing up a safety issue, and you, the NRC, need to support me," he said.
The plant's owner, Dominion Resources, investigated and did not substantiate Lavoie's claim that he was fired for raising safety concerns about on-the-job drug abuse, plant spokesman Ken Holt said.
John Daugherty, site vice president of Millstone, said the plant has a "very strong program" listening to safety concerns. Employees are asked to participate in an annual anonymous survey to assess whether workers feel comfortable raising concerns without fear of retaliation. The survey is conducted at Dominion's initiative, Daugherty said.
The plant rigorously tests workers for drugs and alcohol, officials say.
Ho Nieh, director of the division of reactor projects at the NRC, said the agency will investigate.
Lavoie said he tried to report the co-worker's drug use anonymously, but was identified. Instead of investigating the matter, Lavoie said, his supervisors accused him of having a conflict with his co-worker and sleeping on the job.
He was laid off in retaliation, he said.