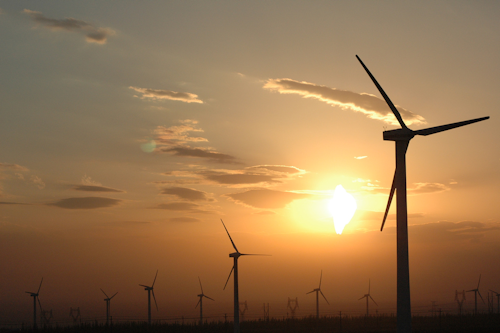 Taller wind turbines could make power generated by wind a reliable and cost-effective option in all 50 states, according to a new report from the federal Energy Department.


The report, titled "Enabling Wind Power Nationwide," argues technological advancements that already greatly reduced the cost of wind power will soon substantially increase its production capacity.

Analysts suggested that constructing taller turbines — with blades exceeding 60 meters — would enable the towers to reach higher elevations and, as a result, stronger sustained winds.

Increasing turbine height from an estimated 80 meters to 110 meters — a level currently used in Europe — would bolster the U.S. land area capable of supporting wind power by 54 percent. An increase to 140 meters — or 460 feet — would increase the nation's wind deployment capacity by 67 percent.

Energy officials said height increases could open another 700,000 square miles to wind power, including areas such as the Southeast that currently lack wind capabilities.

"We believe very much the central role of wind in meeting our climate challenges, and we're very committed in this direction," Energy Secretary Ernest Moniz said after discussing the report at the American Wind Energy Association's conference in Florida.

The report acknowledged that increasing turbine size would need to address potential complications, including transporting larger turbine parts and assessing their impact on wildlife.

An Energy Department report earlier this year suggested that wind could support 600,000 jobs and supply more than a third of the nation's power by 2050.