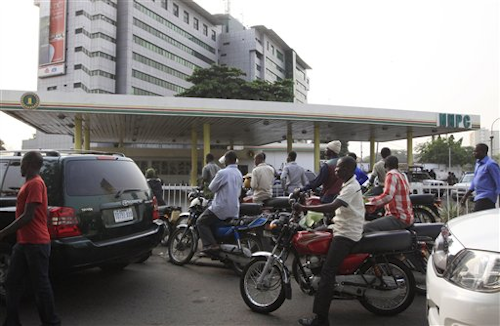 LAGOS, Nigeria (AP) — Nigeria's new president on Friday dissolved the board of the state oil company from which billions of dollars is missing, a move likely preceding an investigation.
A statement from the head of the civil service, Danladi Kifasi, announced the presidential directive regarding the Nigerian National Petroleum Co., the government agency in charge of nearly all aspects of the country's 200 million barrel-a-day oil industry that is the seventh largest in the world.
President Muhammadu Buhari took office May 29 with the promise to halt the corruption that keeps the majority of Nigeria's 170 million people in deep poverty. Western governments have promised to help recover looted state funds, he said this week.
Friday's move comes even before he has named a Cabinet and amid speculation that he plans to take charge himself of the petroleum portfolio.
The former Central Bank director last year largely blamed the petroleum company for missing federal revenues of about $20 billion — an amount the company disputes.