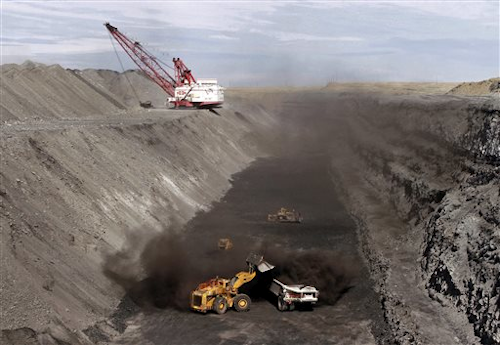 PINEVILLE, W.Va. (AP) — A judge expects that several southern West Virginia families will finally have clean water provided by a coal company after he ordered it eight months ago.
In a hearing Wednesday in Wyoming County Circuit Court, Judge Warren McGraw said he believes the few families still lacking water should have it by that night.
In December 2014, McGraw approved an injunction sought by more than a dozen residents near Mechel Bluestone's Dynamic Energy Inc. mining complex. Residents said their well water supplies were damaged by the surface mining operations. They said their water started to smell and turn colors, and they were unsure if it was safe to use.
McGraw's ruling said water test results submitted by the plaintiffs showed high levels of arsenic, aluminum, lead, iron and other pollutants.
Dynamic's state permit requires replacing water for surrounding homes if operations damaged local wells, the ruling said. State law requires providing temporary water source within 72 hours.
In court Wednesday, attorneys for the families said several of them still hadn't received tanks of water, had problematic tanks or only were given enough water to last a day or so. There were also some concerns about whether the water they received was clean.
The residents have been receiving separate jugs of drinking water.
Paulette Blankenship, a Clear Fork resident, said she didn't get her tank filled until last Friday, and it was filled up less than halfway. Residents are using the tank water for bathing and similar tasks.
"The fact that we're in July, your honor, and we're still trying to get this solved is an abomination," Kevin Thompson, attorney for several families, said to McGraw.
James Brown, an attorney for Dynamic, said Wednesday that the company paid for one resident to dig a new well and see if a filtration system would sufficiently clean his water.
McGraw expects to rule later on whether the coal company operated in contempt of the court, and what the penalties should be.
In February — two months after the judge's order to replace the water — billionaire Jim Justice repurchased Mechel Bluestone for $5 million cash and coal royalty payments of $3 per ton. It was a fraction of what he sold it to the Russian company Mechel OAO for in 2009.
Justice is running for governor as a Democrat.
Last month, Justice announced that he would reopen the Wyoming County mine that affected the wells and another McDowell County complex as soon as possible. He said it would put 200 union mine employees back to work.
West Virginia law also says oil and natural gas producers must replace water they have polluted.
Additionally, a proposed state regulation would require aboveground chemical tank operators to replace water if they contaminate it.